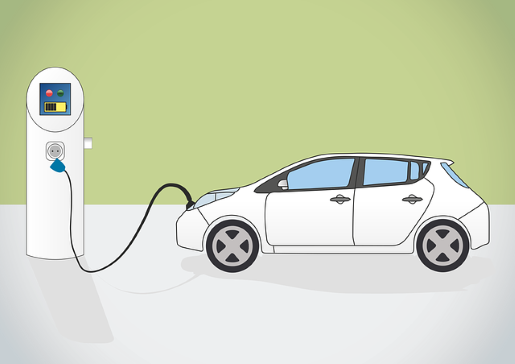 COVID-19 shelter-in-place orders have kept people at home across the globe. Less car and air travel, closed manufacturing plants and other effects from the pandemic have resulted in cleaner air, even if temporary. It's giving us a glimpse of what reduced global energy demands can do to reduce carbon emissions. But what happens as states begin opening and people return to "normal" or whatever normal may look like in the coming months? States must act now and push for innovative solutions and investment in environmentally friendly technology to help the environment while also creating new jobs to jumpstart struggling state economies.
The coronavirus pandemic is leading to a significant drop in carbon emissions. Carbon emissions could drop by 8 percent this year, the largest decrease ever recorded according to a report by the International Energy Agency (IEA). With fewer people on the road, large cities around the world are reporting less smog and cleaner air, in part because of this sudden change in travel habits. Energy-saving technologies can help continue this trend long after stay-at-home orders are lifted.
As states begin to map their economic recovery plans, policymakers should look at these results and invest in the technology and projects that will make their states more sustainable. Electric vehicles and other green technology solutions CompTIA members produce can help accomplish this goal while also helping restart state economies post-COVID. Currently, there are nearly 1.5 million electric vehicles in the U.S. with the number expected to approach 20 million by the end of the decade. All-electric vehicles produce zero direct emissions, which helps air quality and also allows consumers to save money during the lifespan of the vehicle with less operating costs, tax credits and other incentives. As more electric vehicles hit the roads, there will be a need for states to invest in a more robust network to support and incentivize mass adoption. Building an electric vehicle charging network, for example, could add 160,000 jobs across the country.
ChargePoint, the leader in electric vehicle charging stations, operates the world's most open electric vehicle charging network, providing customers with the hardware, software and support needed to deliver a seamless experience. ChargePoint currently offers more than 112,000 places to charge worldwide and has committed to deploy 2.5 million ports by 2025 to support the increase in the use of electric vehicles. As the need for more charging stations increases, a trained and skilled workforce will be needed to build out a countrywide charging network.
State policymakers should also turn to construction and green building design to advance both their post-COVID-19 recovery and sustainability agendas. According to a recent report, there are more than 1 million energy efficiency jobs in the construction industry, with thousands more expected to be added in the coming years. In addition, technology solutions are helping in the construction of greener buildings. Autodesk leverages automation to empower building designers around the globe to design a more sustainable future by creating technology that improves energy and material productivity. Their software allows users to conduct an energy analysis on their project, plan and design infrastructure for resilience and adaptation to climate change, support lean production planning and execution to reduce waste and much more.
Each state's economic recovery will look different with many wanting to carry forward the lessons they learned during stay-at-home orders. States are facing difficult decisions but lawmakers should incorporate sustainable investments in innovative technology solutions to help their state's economy and environment recover more quickly.

This is the final blog in a six-part series on how COVID-19 is impacting state governments:
Part 1: Updates to IT Infrastructure Will Help Those Impacted by COVID-19
Part 2: What COVID-19 is Teaching Us About Virtual Learning
Part 3: Geolocation – Helping Us Adapt to Our New Normal
Part 4: COVID-19 Further Demonstrates How AI Will Augment Workers Rather Than Replace Them
Part 5: Blockchain: Emerging Technology Can Be a State Budgetary Lifeline